Release Notes
We're pleased to announce our new Product Release schedule! Moving forward, you can expect an email every month outlining the updates PathFactory's product team has made to improve your experience and deliver more value.
Release 2020 A, our first update of the year is now live! We're excited to let you know that the headliners of this release are the General Availability of our Chrome Extension and CSV content upload capabilities. Keep reading to learn how these improvements will bring new insight and a whole lot of efficiency to your sales and marketing teams.
---
Chrome Extension (General Availability)
If your sales team uses Gmail, PathFactory's Chrome extension allows them to discover, send out, and track engagement with all of the great Content Tracks you've made in PathFactory. It's now generally available and publicly released, available for free download to all PathFactory customers on the Chrome app store.
Thank you so much to all of our customers that tested this feature while it was in Controlled Availability! As usual, we couldn't have done this without you; your feedback resulted in important improvements such as the ability to add multiple cards from a content track or explore page to an email.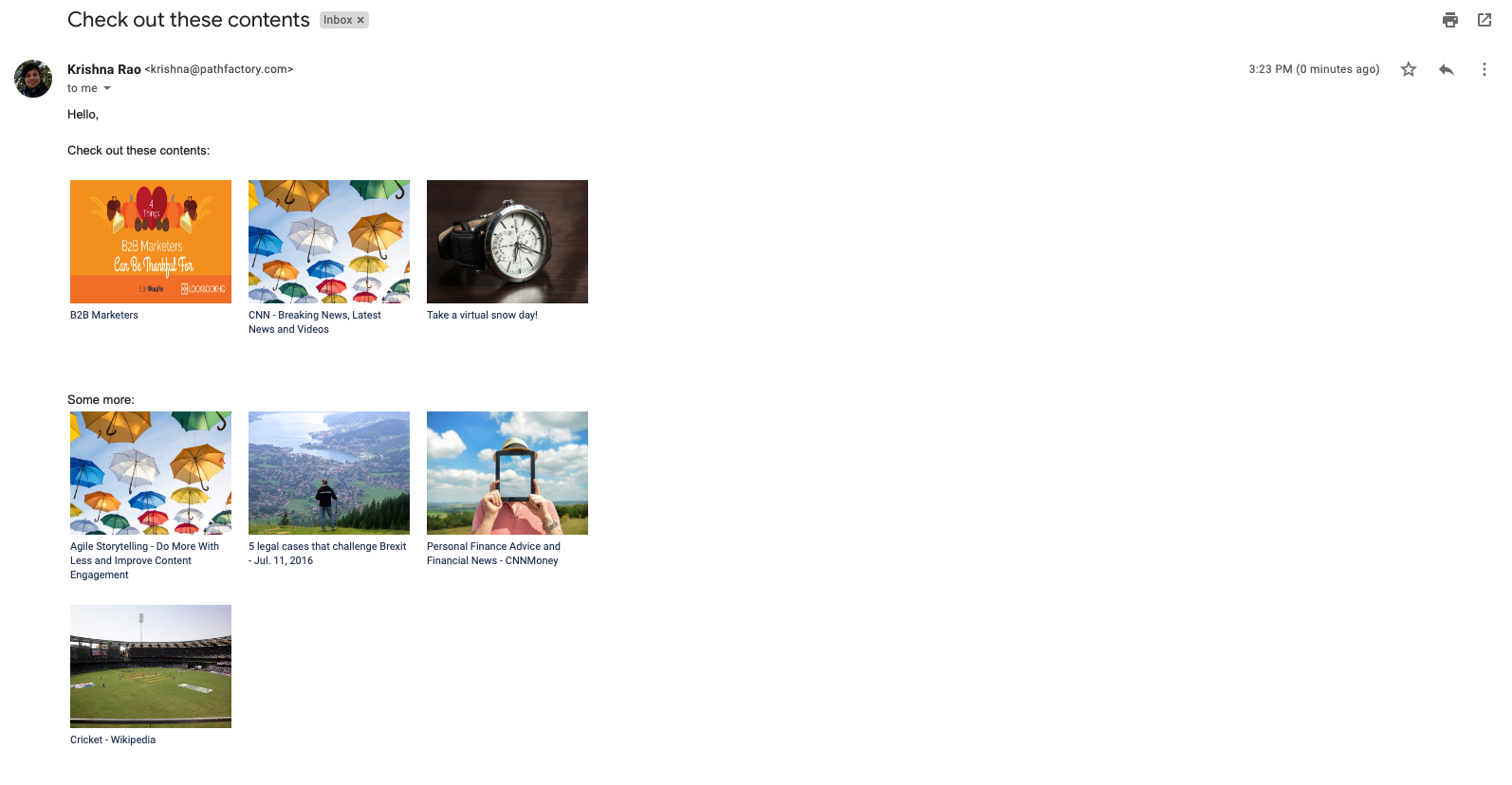 Example of an Explore page in an email message
---
CSV Content Upload (General Availability)
Updating your content library has never been easier with our new CSV Content Upload feature that's now generally available for all customers! You can now download your entire content library as a CSV, make changes, and reupload the spreadsheet, making it a breeze to add and/or update content. For more information, check out the documentation on CSV content upload.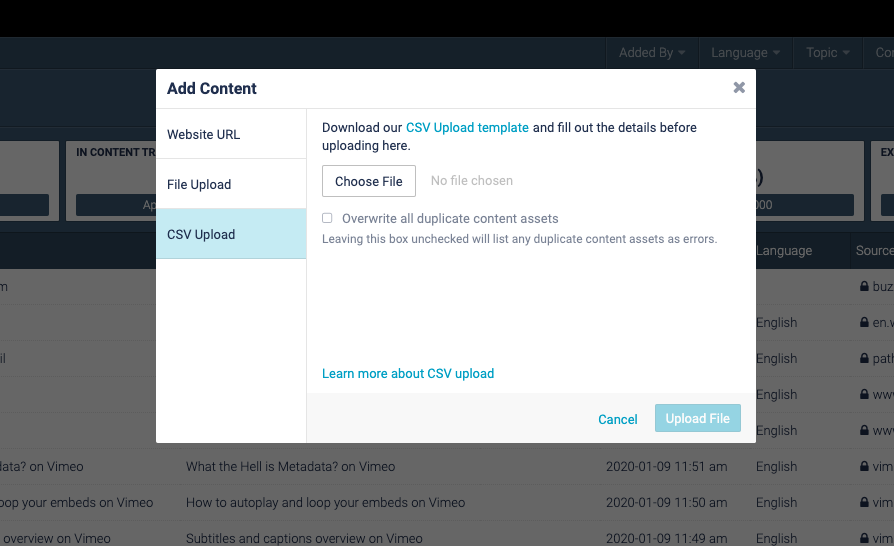 CSV Upload menu
---
Allow iframe blocked or status error content to be manually added to the content library
PathFactory automatically detects when content is unlikely to work properly in a Content Track, however in some cases customers want to add the content anyway. We now provide that option in the content upload process.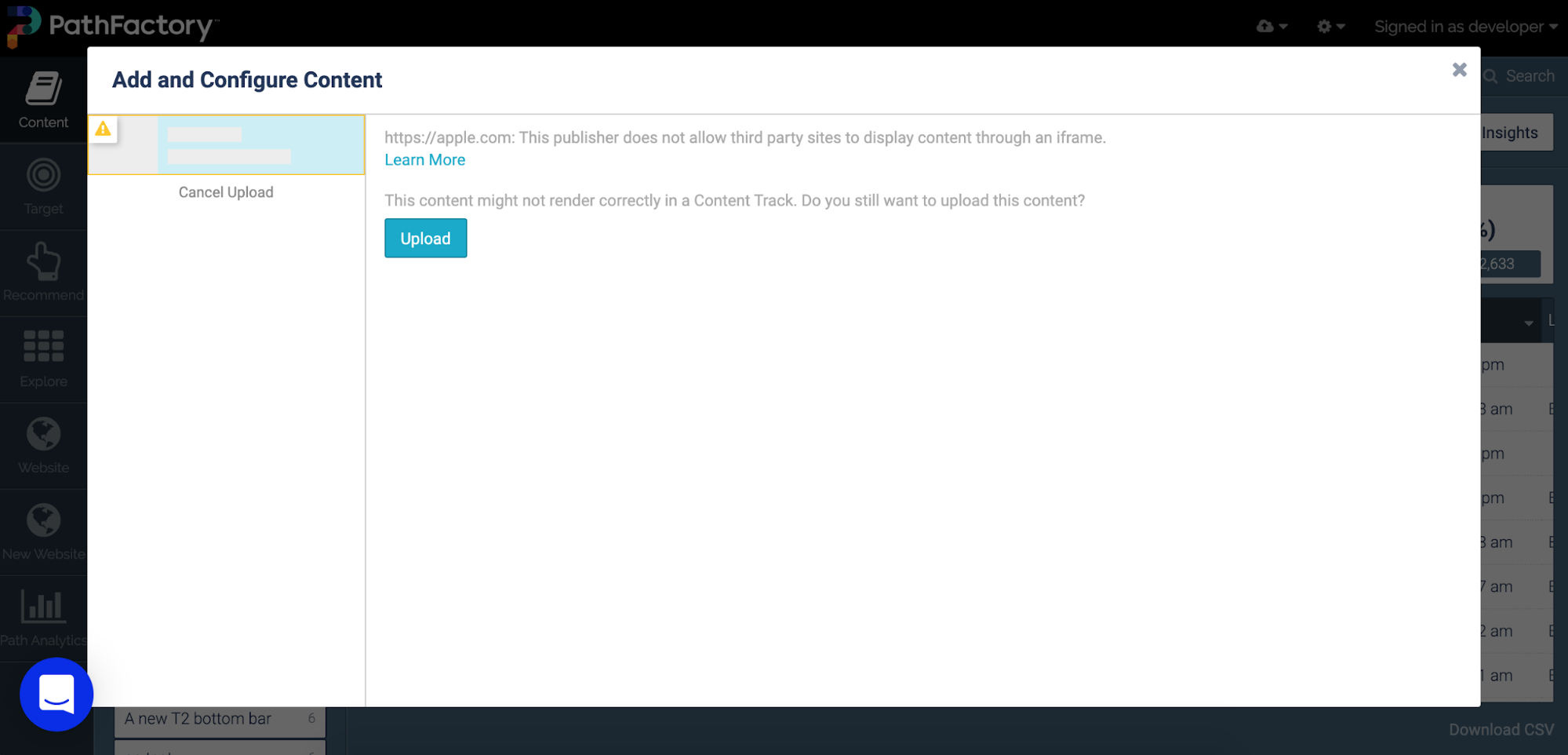 Add and Configure Content window
---
English UK now available in Language Tags
We say "to-may-toe" you say "to-mah-toe"! English UK is now available as a Language tagging option in the Content Library. "English UK" is a net new language option and isn't replacing any existing language. This helps to differentiate content for UK visitors from other English speaking audiences.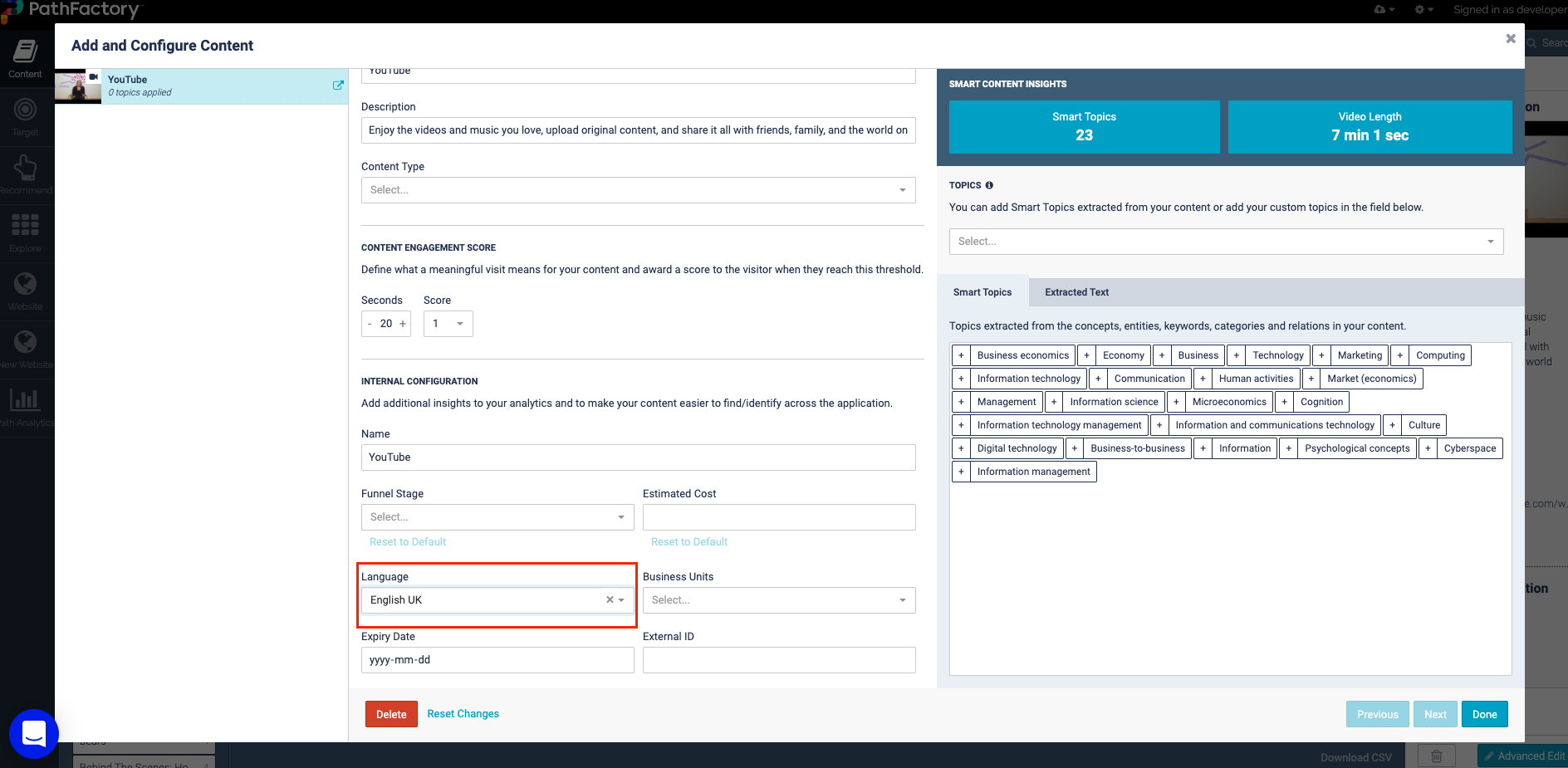 Example of English UK Language Selection
---
Improved Organization Settings Categorization
To make it easier to configure and navigate your Organization Settings in PathFactory, we've reorganized the contents of each tab. All overall functionality in Organization Settings will remain the same.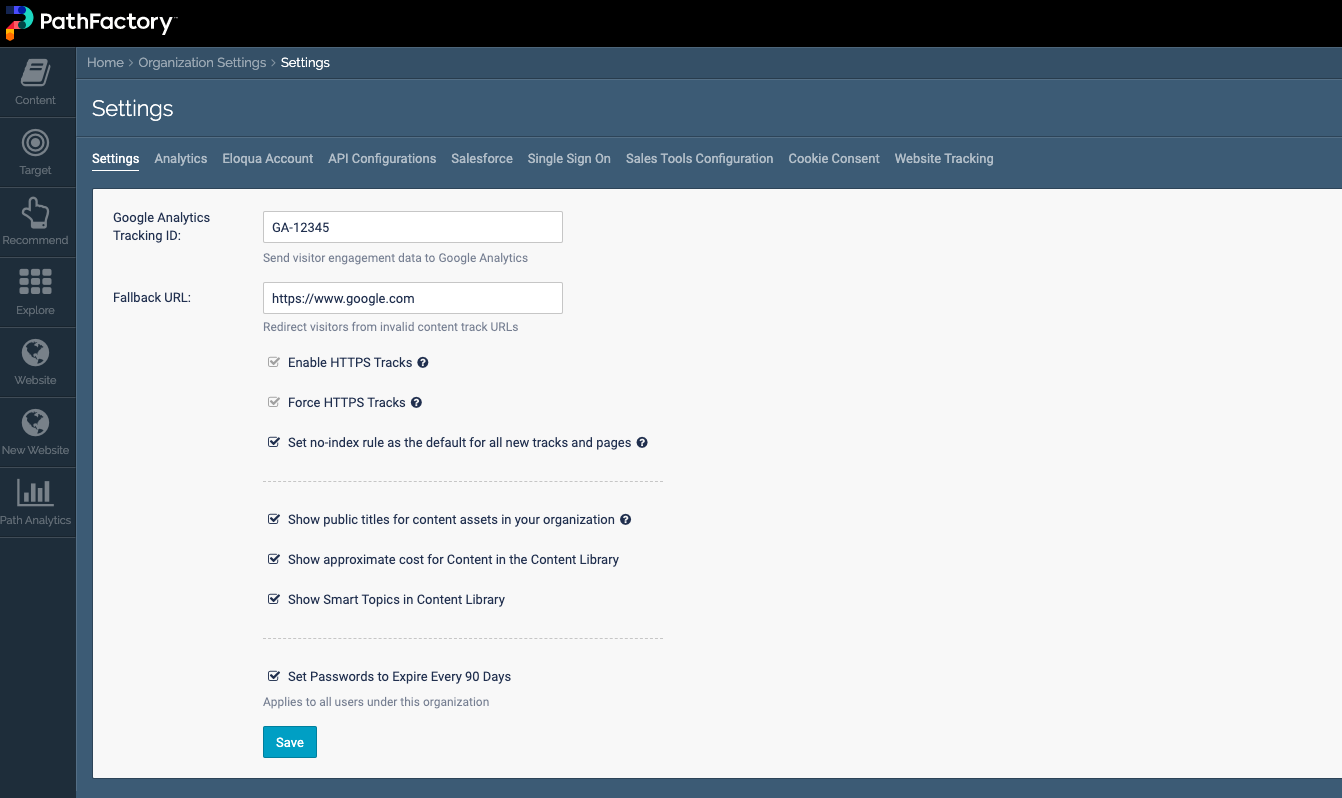 Settings tab
---
Improvements in Bot Detection
We've made changes to our bot detection capabilities to help reduce instances of bots appearing in our analytics. Beginning in this release, we'll start to exclude visitors with the following browser user agent values: "Search bot", "Social Media Agent", "Crawler", "Site Monitor", "Service Agent", "bot", "crawler". This will only be reflected in analytics from this release forward, and will not be retroactively applied to prior analytics. Visits detected as bots will also be excluded from Webhooks.