You can turn on closed captions for your video assets. Captions help with both accessibility and localization.
By default, captions will be off for all existing videos and newly uploaded videos. Once captions are enabled, you'll choose the language. If you select a language that isn't supported, the captions will be in the default video language.
Videos used in Target and Recommend tracks
For videos used in tracks, you'll add the video to the track, then go configure it from the track.
Navigate to the track and select the video.
In the right sidebar, turn on captions.
Choose the language.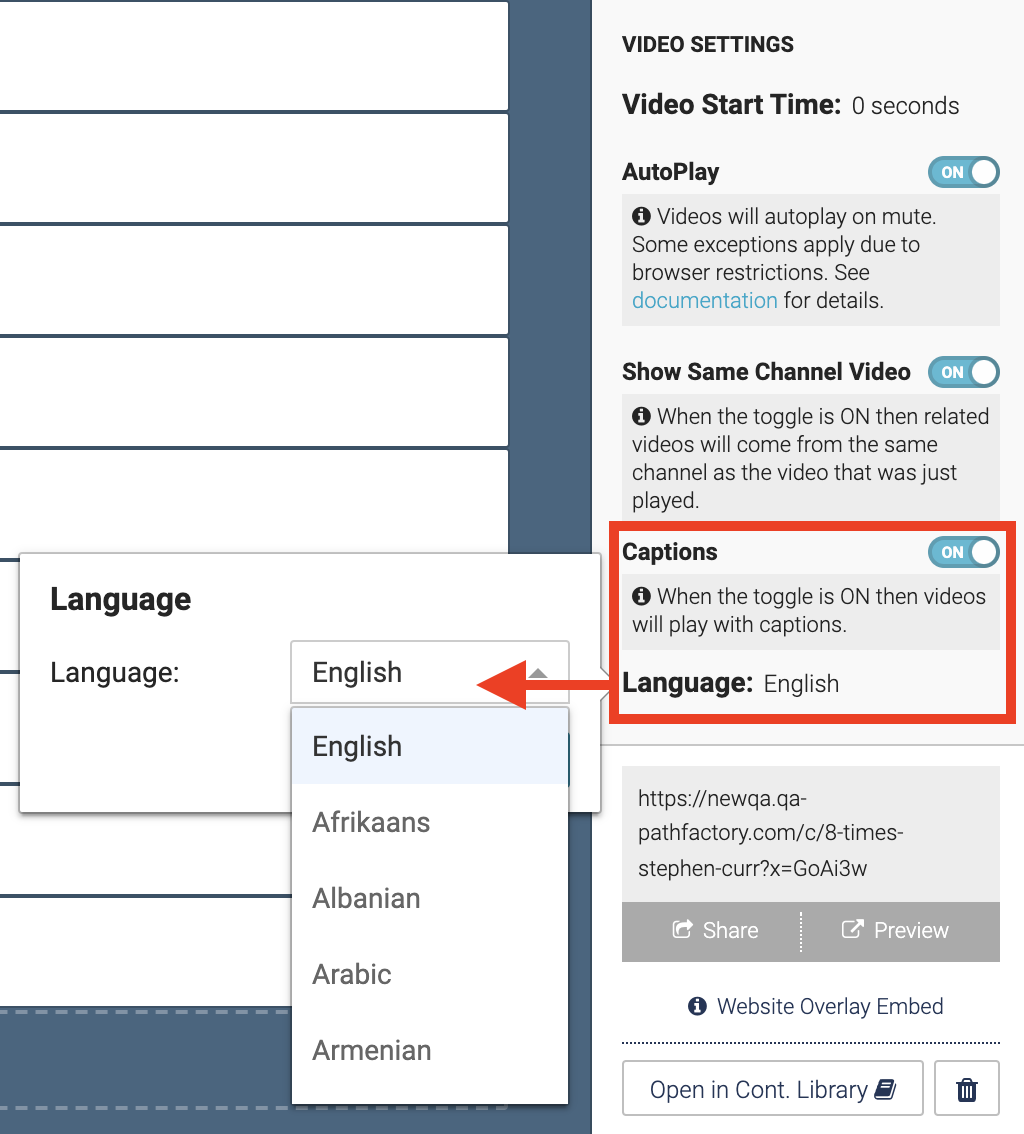 Videos in VEX events
For videos used in VEX events, you'll turn on captions when adding the on-demand video to the session. If the captions option doesn't appear, the video doesn't support captions.
Add an on-demand video to a session.
Select Video Caption.
Select language and choose your desired language.